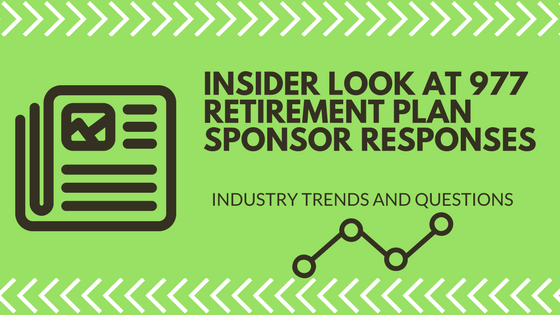 The 401(k)/Retirement Plan Industry is nothing like it it used to be. A combination of rapid technology change, demographic shifts, and noise from news headlines makes it difficult to know what's going on. The largest of financial institutions, academics, and government policy makers struggle to keep up.

Because of this, we want to share an insider look at the 977 retirement plan sponsor respondents who volunteered to participate in our nationwide survey. Our goal was to analyze the responses to identify trends and market changes.
Download PDF - Ultimate Retirement Plan Sponsor Survey [2017 Edition]

---
Plan sponsors care most about fiduciary responsibilities and not as much about investments! Below you can see the trends by plan type and plan asset size.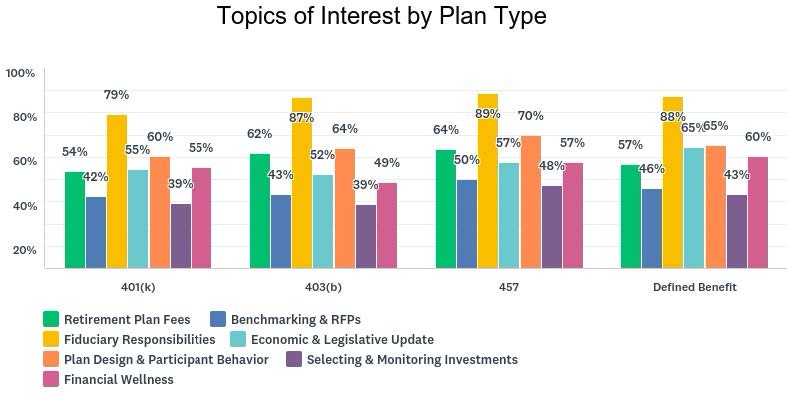 By Plan Asset Size: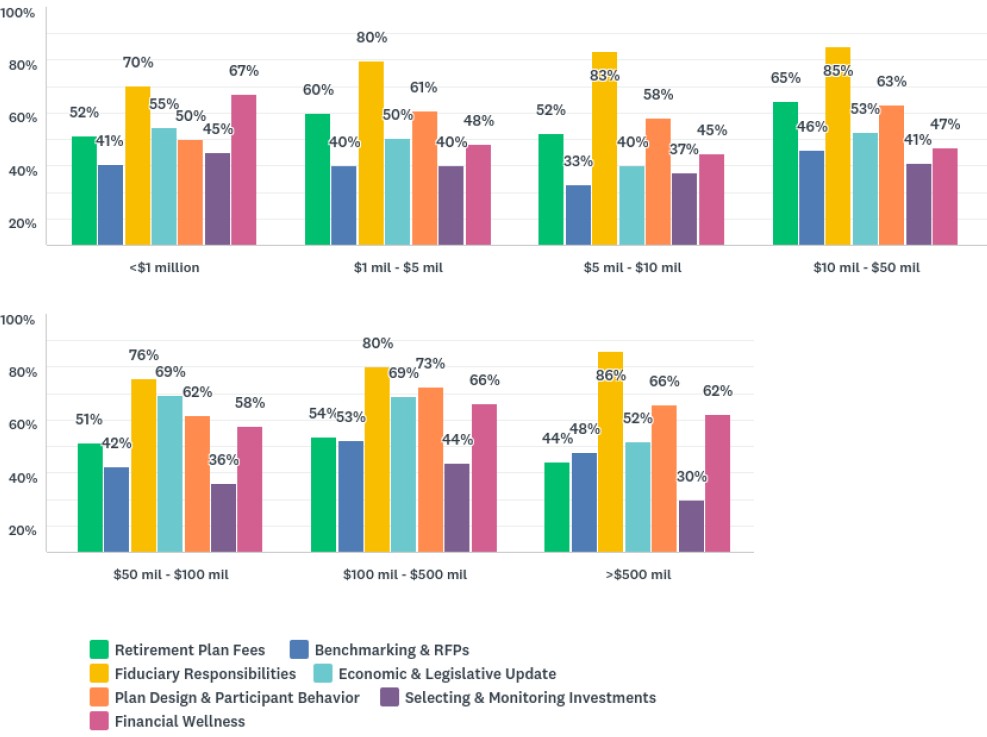 We've also seen an uptick in interest in Financial Wellness from our previous surveys, especially an increase from smaller size plans.

---
Searches and RFPs

What type of services are plan sponsors hiring for? Well...let's look at it broken down by plan type: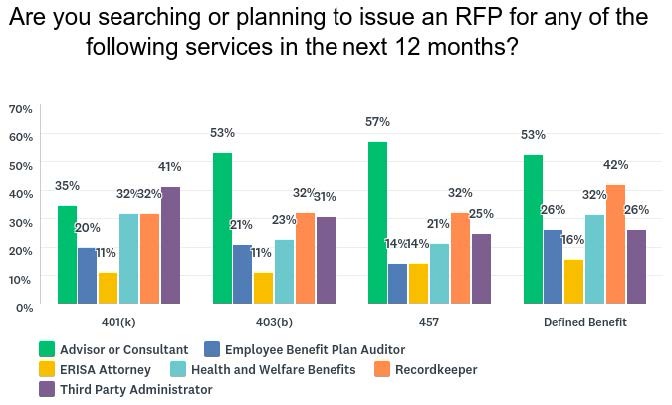 And by plan assets size: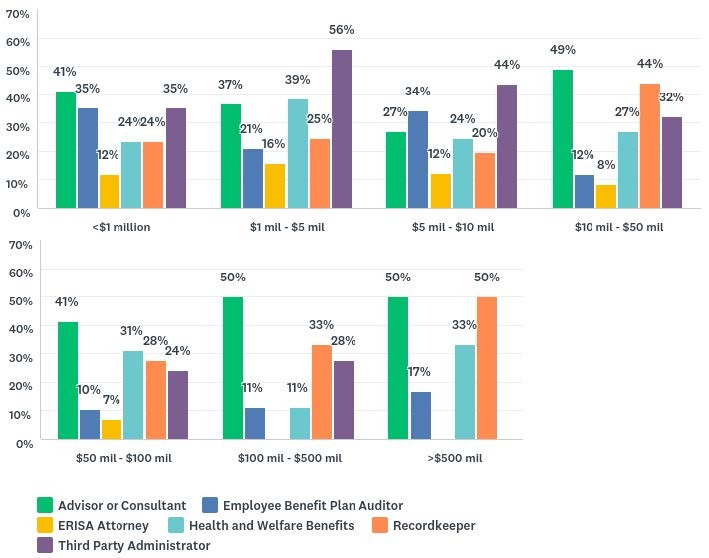 Plan sponsors are definitely looking at making new hires for an Advisor and Recordkeepers...Employee Benefit Plan Auditor not so much.

---
Plan Sponsors Question Highlights from 2017
Here are few of the top questions plan sponsors asked specifically:

Is it considered best practice to have your financial advisor for the 401k plan also serve as the third party administrator and/or record keeper?
If a 401(k) plan offers a mix of retail and institutional class mutual fund options, with the QDIA as a series of retail target date funds, is that a problem?
How can an employer offer a retirement benefit when the hourly employees don't participate? We want to offer for all but mostly our managers are the ones interested.
How are you seeing financial wellness programs implemented? What's the importance from a fiduciary standpoint of having an unbiased financial wellness program versus having the plan advisor deliver programs, and is it worth the extra investment?
How are committees obtaining appropriate comparable fee quote data given asset size/participants etc. Is it only through the RFI and RFP process that is engaged in every year?
For larger 401k plans, what is best practice in adviser partnership - 3(38) or 3(21)?
Why not use purely index funds?
I am not a trustee of our plan, but I process all contributions from payroll and partner draws and all transmittal to our plan and a handful of self-directed accounts. Am I considered a fiduciary? What is my potential liability?
How well do Retirement Readiness scores in various provider websites project actual retirement readiness?
What are the steps of phasing out a Defined Benefit Pension Plan? What kind of changes can we make to our 403b benefit to offset this change?
Find the full list of 42 questions here -> Download PDF - Ultimate Retirement Plan Sponsor Survey [2017 Edition]