Have you established a retirement plan committee? Do you struggle with what your committee should review during meetings?

Contained within this post are best practices for establishing your committee and a checklist of review items you should be talking about at committee meetings.
---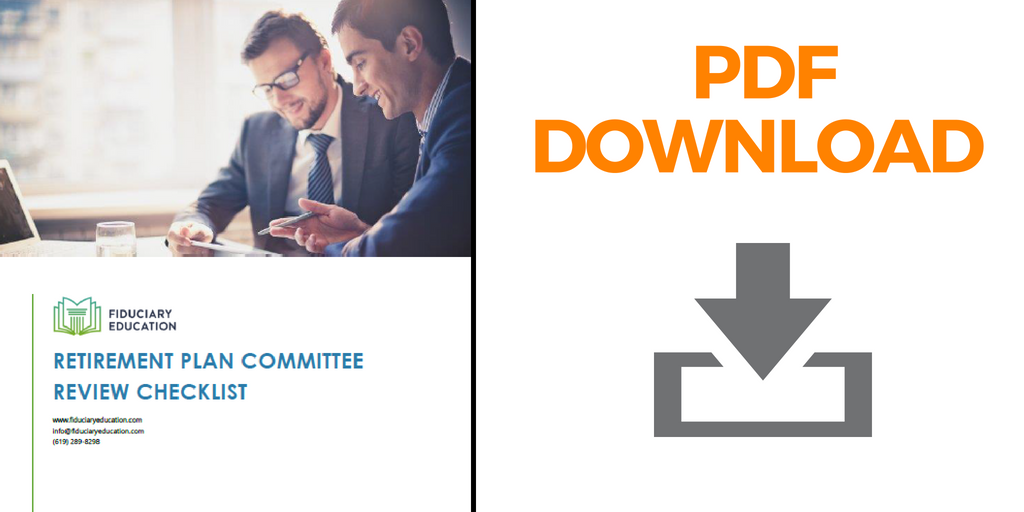 ---
Best Practices for Establishing Your Retirement Plan Committee
Establishing a retirement plan committee is a prudent starting point for any fiduciary looking to improve plan compliance and outcomes.
A committee member should typically come from senior Human Resources, Finance, Operations, and Business Owners.
The committee should be made up of three or five members (better to have odd numbers for voting decisions).
Once the committee is established, it is important that the committee meets at least quarterly and has a documented decision-making process.
---
Review Items for Committee Meeting
What should the committee discuss? There can be an overwhelming number of items to review during a meeting, especially when getting started. As a resource, download and use this checklist for review during your next retirement plan committee meeting:
[PDF Download] Retirement Plan Committee Review Checklist
---
Note: For sample purposes only. Fiduciary Education and ERISA SMART does not take any fiduciary liability by providing this tool/worksheet. A committee will want to establish review and planning procedures unique to their plan.