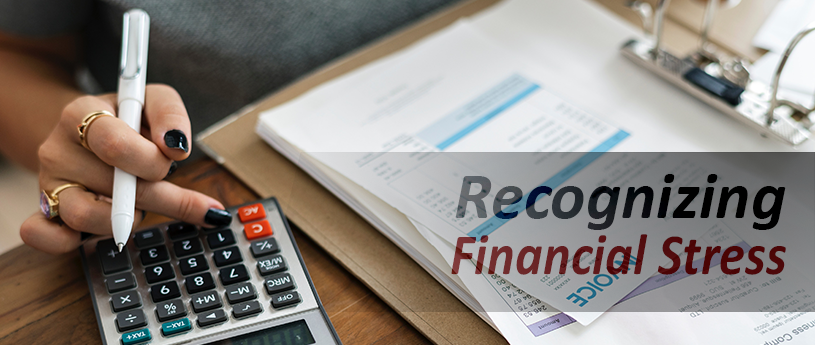 Financial stress affects both companies and their employees. Here are 6 key ways to recognize financial stress and reduce its potential impact on your organization:


1.) Problems with morale, productivity and performance
Employees who are financially-well are empowered to make good financial decisions, boost satisfaction with their current situation, and embrace the freedom to pursue financial goals

2.) Low levels of satisfaction around compensation and employers' overall commitment to employee wellbeing
Companies with effective financial wellness programs transform workforce culture by reinforcing their commitment to employee wellbeing, therefore boosting overall benefits participation. This is also key to recruiting and retaining top talent and ensuring employees fully appreciate and maximize their benefits.

3.) Poor participation in benefits and a general lack of understanding of or appreciation for benefits being offered
A study by Paychex suggests 45% of employees would consider leaving a job due to poor benefits, however many of them also report a lack of understanding of the value their company's benefits programs can offer. This can lead to…


4.) Frequent turnover for financial reasons

The same Paychex study finds 70% of employees say financial stress resulting from low pay is their main reason for leaving a job, but high turnover is even more expensive than increased salaries. ­Replacing an employee who makes $50,000 per year can cost a business upwards of $100,000.

5.) High level of stress-related health care costs and unplanned absences
Financial Finesse looked closely at a Fortune 100 healthcare company, finding costs associated with the company's financial wellness program decreased by 4.5% while those who never used the program increased costs by 19.5%.

6.) Delayed retirement where employees are working well beyond their desired retirement age
Workers may stay beyond their highest-level of productivity due to the inability to accomplish personal financial goals. The Transamerica Center for Retirement Studies® finds 65% of Baby Boomers either plan to work past age 65 or do not plan to retire at all. For every year an employee delays retirement for financial reasons, the employer faces estimated additional costs between $10,000 and $50,000.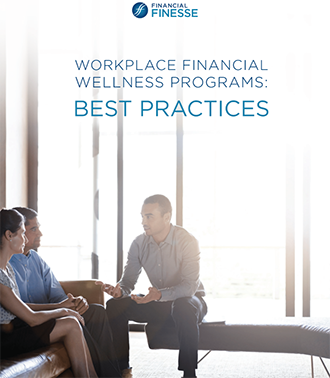 Designing and implementing an effective Financial Wellness program can significantly improve a company's ability to reduce risk, boost confidence and certainty, increase benefits participation and overall costs. It's a top priority for a majority of organization, but many don't know where to start. For more information on healthy Financial Wellness programs, download your free Best Practices Guide here>>