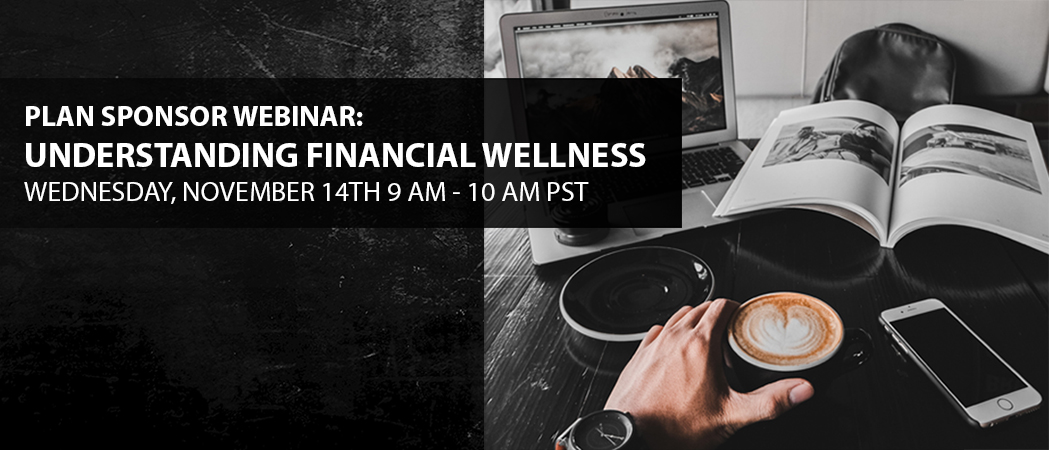 You're invited to a special Financial Wellness Webinar Event!
This isn't the first time we've talked about Financial Wellness, but it just may be the most important conversation plan sponsors can have. A strategic business need that's too often bogged down by buzzwords and trend-chasers, we believe in getting down to brass tacks: demystifying the process of implementing programs that truly change lives. That's why we're partnering with industry pioneer Liz Davidson for our upcoming webinar: Understanding Financial Wellness.

Liz began disrupting the financial services sphere back in 1999 by delivering unbiased financial education and coaching to the masses. This continued commitment perfectly aligns with Fiduciary Education's mission to provide an easy-to-use, online learning and certification hub for financial professionals and plan sponsors.
No cost, lots of content - that's what you can expect during our session on Wednesday, November 14th from 9 am to 10am.
Topics on the table:
What is Financial Wellness, Who Needs It and Why?

Trends to Look For & Buzzwords to Beware Of

Link Between Financial Stress & Employer costs

Ideas for Implementing or Improving an Existing Program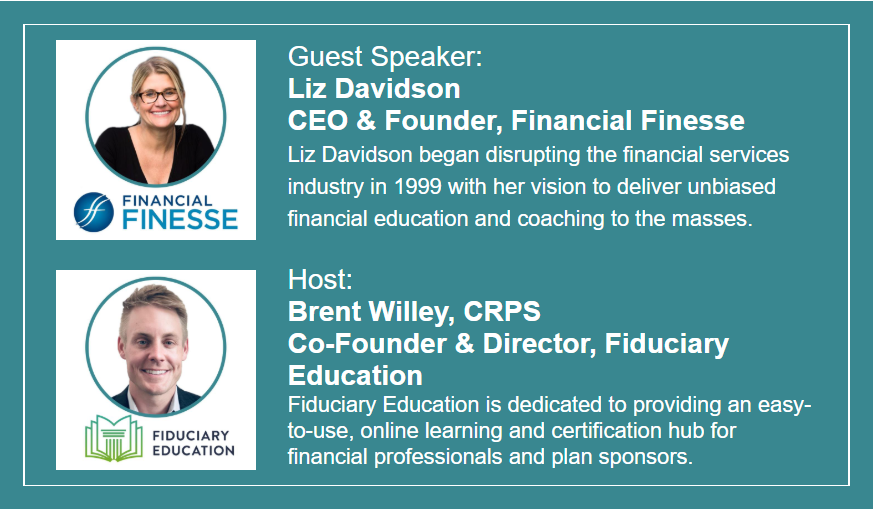 Attendees will earn HRCI, SHRM-PDC, and CPE/CPA continuing education credit and receive a special Fiduciary Education course offer!

Space is limited,
CLICK HERE to register now!