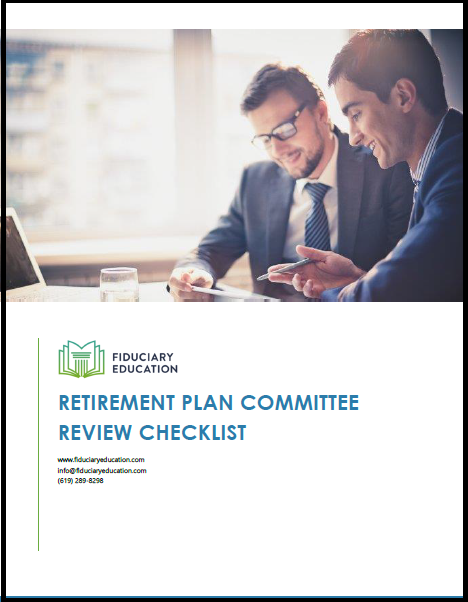 Retirement Plan Committee Review Checklist
Have you established a retirement plan committee? Do you struggle with what your committee should review during meetings? Use this checklist at your next retirement plan committee meeting.
---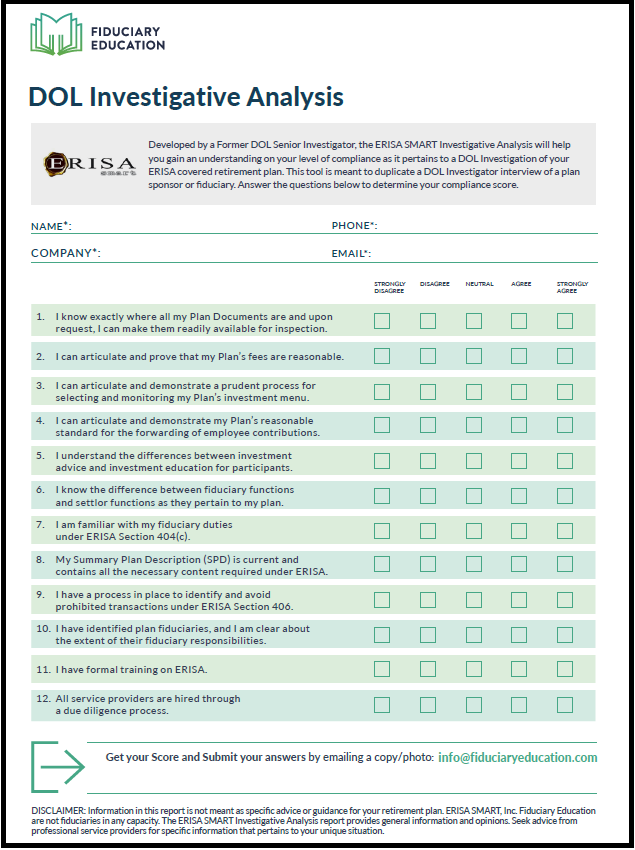 ERISA DOL Investigative Worksheet
Developed by a Former DOL Senior Investigator, the ERISA DOL Investigative Worksheet will help you gain an understanding on your level of compliance as it pertains to a DOL Investigation.
---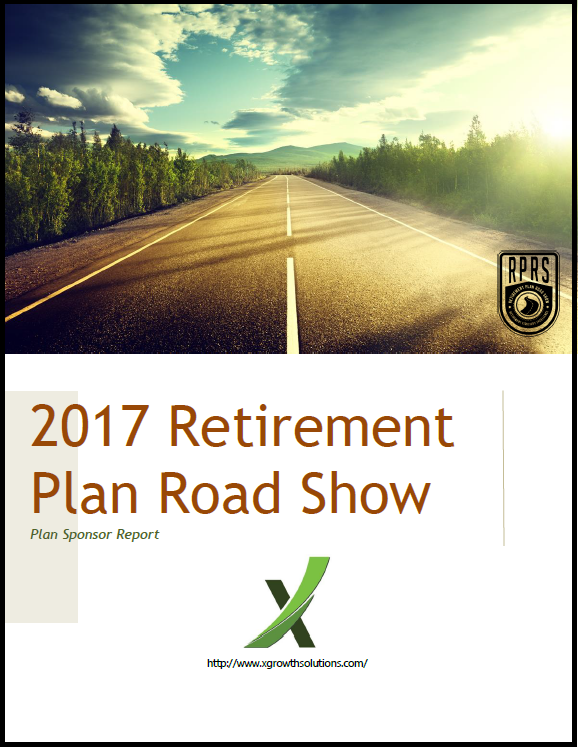 2017 Retirement Plan Road Show- Plan Sponsor Report
This report is a collection and summary of 977 retirement plan sponsor respondents who volunteered to participate in our nationwide survey. Our goal was to analyze the responses to identify trends and market changes.

---
---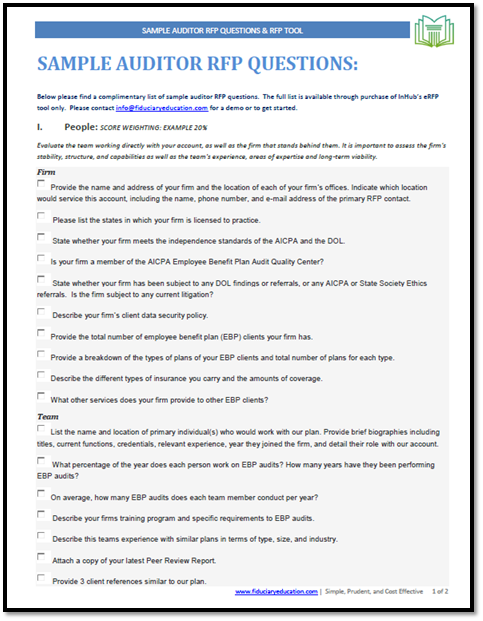 Sample Auditor RFP Questions
Here's a complimentary list of sample auditor RFP questions. These can be used by plan sponsors for evaluating and selecting a plan auditor.