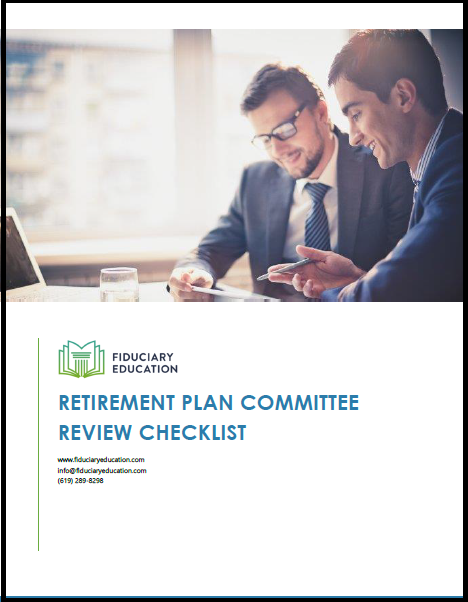 Retirement Plan Committee Review Checklist
Have you established a retirement plan committee? Do you struggle with what your committee should review during meetings? Use this checklist at your next retirement plan committee meeting.
---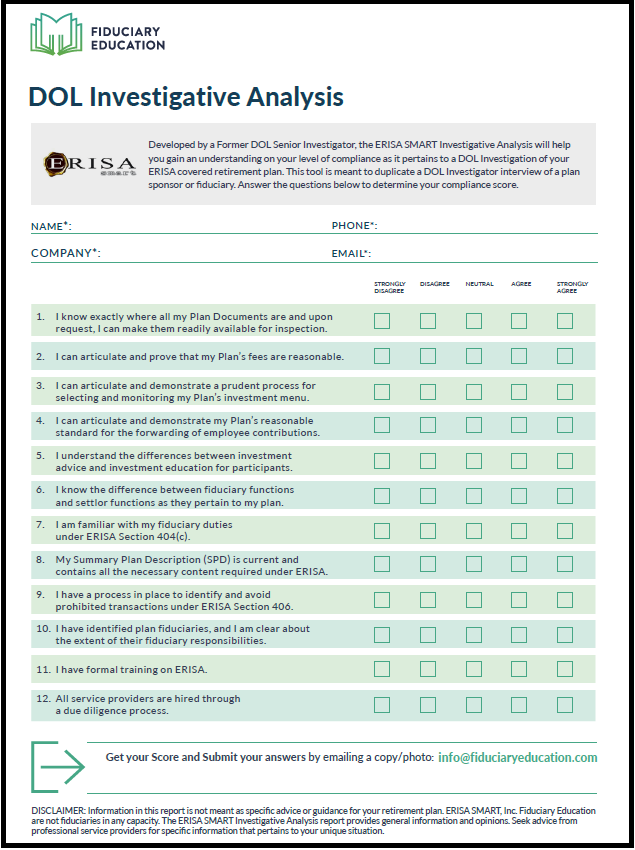 ERISA DOL Investigative Worksheet
Developed by a Former DOL Senior Investigator, the ERISA DOL Investigative Worksheet will help you gain an understanding on your level of compliance as it pertains to a DOL Investigation.
---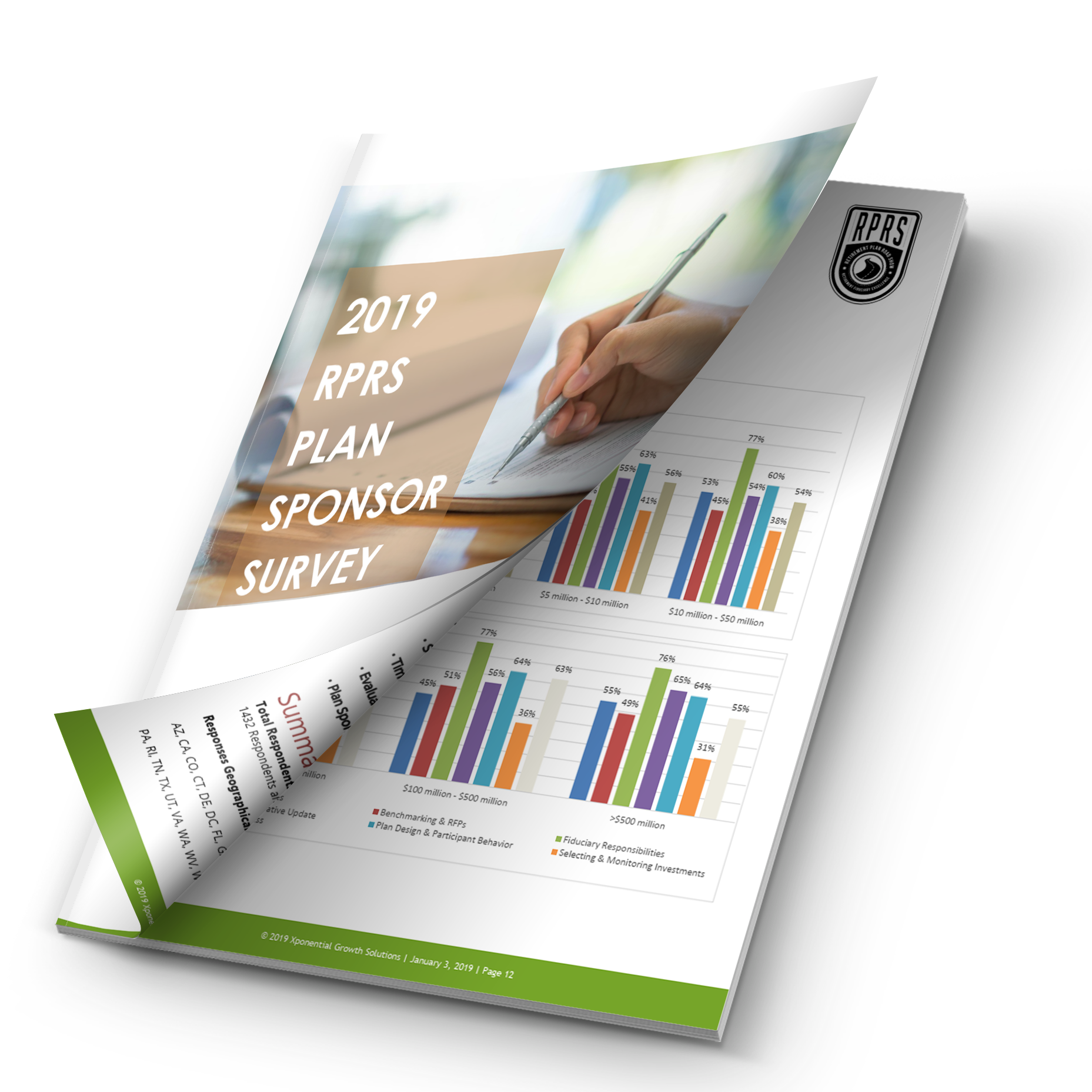 Retirement Plan Road Show Plan Sponsor Report - 3rd Edition
Our annual report is a compilation of 1,432 respondents surveyed during the 2018 Retirement Plan Road Show. Our nationwide research is intended to evaluate retirement industry conditions and respond to plan sponsor interests in 2019.
---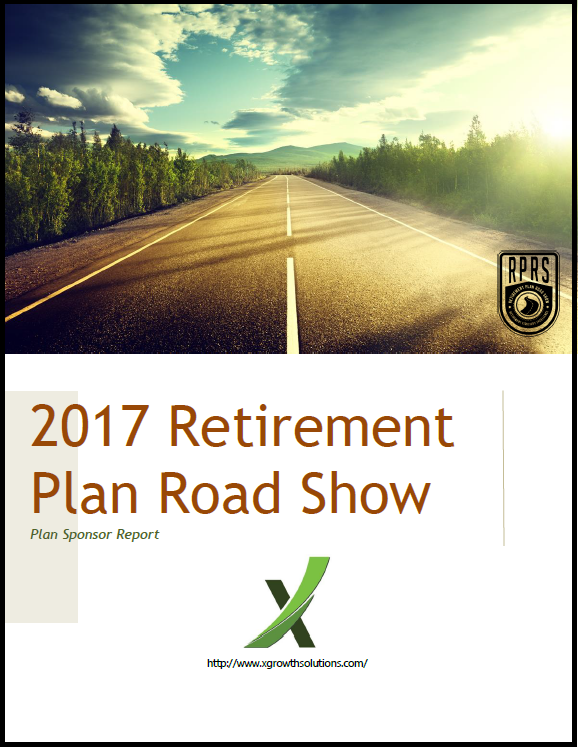 Retirement Plan Road Show Plan Sponsor Report - 2nd Edition
This report is a collection and summary of 977 retirement plan sponsor respondents who volunteered to participate in our nationwide survey, taken in 2017. Our goal was to analyze the responses to identify trends and market changes in 2018.

---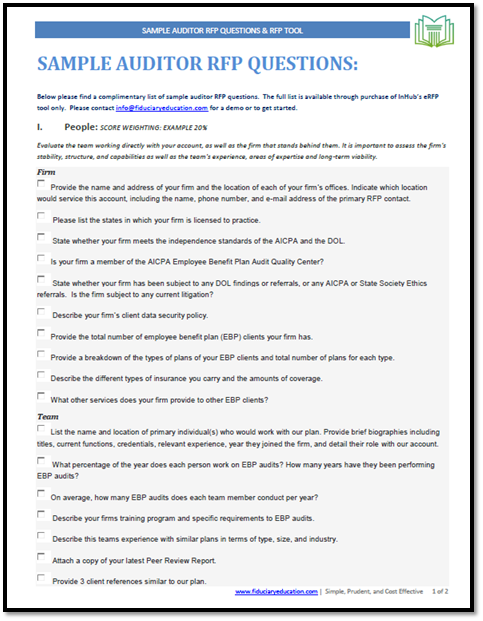 Sample Auditor RFP Questions
Here's a complimentary list of sample auditor RFP questions. These can be used by plan sponsors for evaluating and selecting a plan auditor.