Plan Sponsor eRFP Concierge
An online technology and service helping retirement plan fiduciaries to efficiently and prudently issue an RFP (request for proposal). An RFP will ensure competitive fees/services and demonstrate due diligence.
Our eRFP Concierge helps plan fiduciaries ask the right questions, source the right candidates, document the process and hire an expert. If you are looking for assistance with your retirement plan RFP we can help!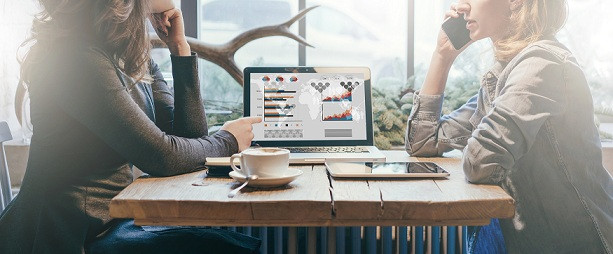 The Department of Labor is very critical of how Plan Sponsors select and monitor service providers and how those decisions are documented. An RFP is one of the most prudent methods for plan fiduciaries to monitor fees, compare services and document the selection process.

"Documentation is critical to demonstrating a
prudent due diligence process." - David Donaldson
Former Department of Labor Investigator
Common Challenges:
Unsure What Questions to Ask
Unsure of Qualified Candidates to Invite
Difficult to Compare Proposals Apples-to-Apples
Inefficient, Time Consuming, and Manual Process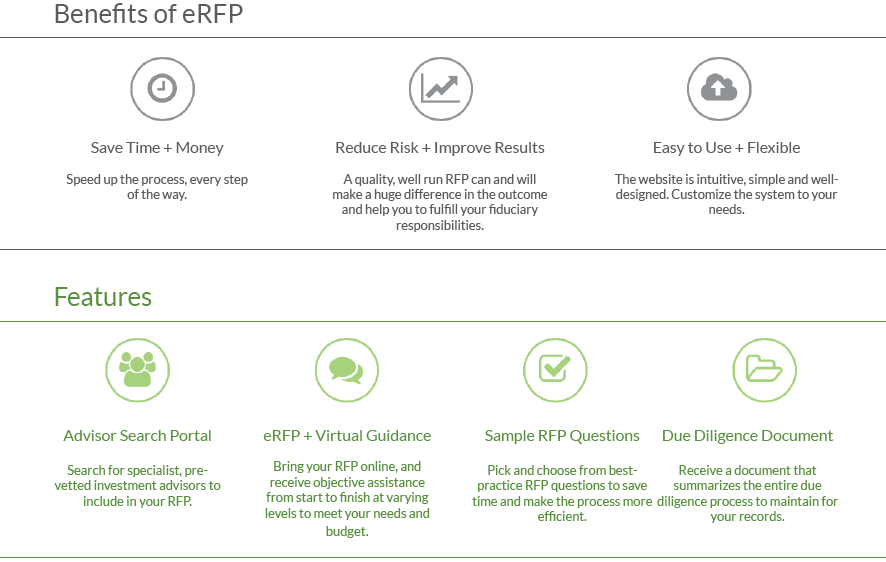 Fiduciary Plan Review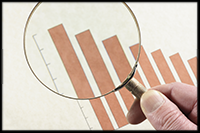 Do you need second look at your retirement program? Being a fiduciary is no easy task! It's prudent to periodically have an independent review of your plan. Our vetted independent network of fiduciary experts can meet with you to discuss in details everything from plan fees, plan governance, plan design, fees, investments and more.

Why Evaluate?
Trusted Quality: Through rigorous standards and our proven process, we connect you to an fiduciary specialist - carefully matched to your unique retirement plan. We look at:
Clean conduct & background

Specialty & experience

Credentials, designations & awards

Commitment to fiduciary excellence

Locality
Due Diligence: It is imperative for prudent plan sponsors to independently review their plan annually, benchmark/RFP their provider every 2-3 years, and run a full advisor RFP every 4-5 years. Doing so mitigates compliance risk and allows market competitiveness. Are you overdue?
Time Efficient: Our evaluation coordinators will work with you for convenient scheduling and coordination. Other committee members are welcome and encouraged to participate.

Confidence & Certainty: Did you know the DOL requires fiduciaries to be able to articulate the reasonableness of plan fees? Leave this evaluation with the confidence of knowing where you stand.