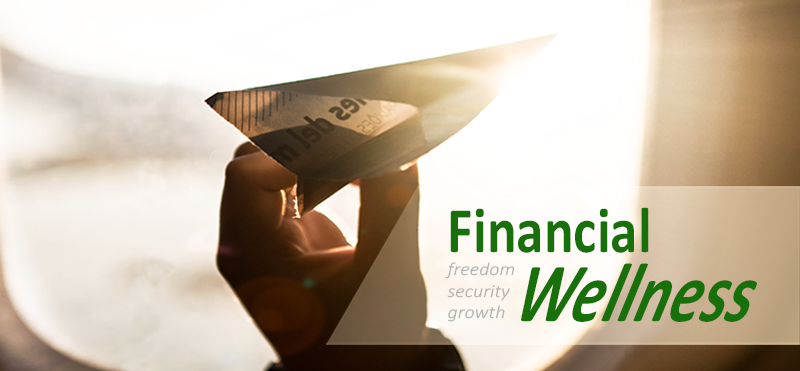 When I left the hedge fund world in 1999 to start Financial Finesse, I'm positive that there was a strong contingent of onlookers who thought I had seriously lost my mind. Why would I leave a successful investment banking career to put it all on the line by providing employees with financial education through their employers? Living in Northern California must really be going to my head, my Wall Street peers figured. The number one question I was asked was, "Is this really the employer's problem? Aren't employees responsible for their own financial security?" ("Financial wellness" was a term that hadn't yet entered the vernacular.)

My answer to this day is that technically it may not be the employer's problem, but it's absolutely in their best interest. Employers can no longer give employees financial security through rich pensions, retiree medical and annual merit increases, but they can totally enable it through the benefits and education they provide. And above all, I felt very strongly and I still do, that it's the right thing to do.
I'm not asked that question anymore.
Words cannot express how gratifying it is to hear that the most recent research shows that 85% of employers now agree with me – they are looking to address the financial wellness of their employees simply because "it is the right thing to do." Finally!
During the panel discussion on Financial Wellness Programs at the Plan Sponsor Council of America's annual conference earlier this month, I was struck by the intensity of interest in financial wellness. We've always had a strong contingent of curiosity about what we're doing, but the engagement of the audience is different now. Corporate benefits managers are being charged with finding a solution and there's confusion: is this part of the corporate wellness initiative, the benefits department, a little of both? And with the number of solutions available out there, how do you even begin to compare?
FinTech is exploding (dare I call it a "bubble?") and it seems like every week a different financial product is adding the term "financial wellness" to their offering to get in on the movement. Kind of like adding the word "wedding" before things like flowers, hair styles and musicians adds a significant price premium (one of our planners used to charge $350 to sing at a wedding, but could only command $125 for funerals when it was essentially the same amount of work), it seems that adding "financial wellness" to a product or service is leading to higher demand than simply calling some of these offerings what they really are: price discount programs, lending platforms (don't get me started on this one) and even good old fashioned budgeting tools.
It's no wonder our phone is ringing off the hook with calls from HR and benefits professionals struggling to make sense of the marketplace and what their options are. It's like the Wild, Wild West out there!
Do you have any of these strategic needs?
So when it comes to determining the depth and breadth of exactly what and how to provide financial wellness, the first step is to assess the needs of your business. There are three key strategic needs that call for a full-scale, fully integrated benefits-based employee financial wellness program:
When attracting, developing and engaging talent is a priority (85% of corporate executives cite engagement as an important or very important issue)
When you are looking to change your culture (86% of corporate executives cite culture as an important or very important issue)
If your workforce is dealing with serious financial stress (25% of employees experienced "high" or "overwhelming" levels of financial stress last year)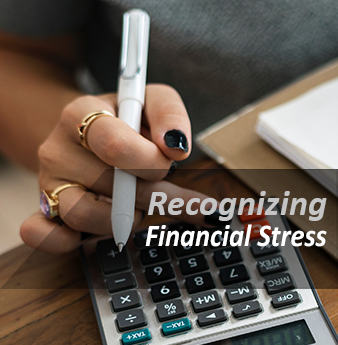 <<Read: 6 Signs of Financial Stress in Your Workforce and How Financial Wellness Can Help
If you have any of these strategic needs in your business, unless your company is in serious financial trouble, you almost can't afford not to have a full-fledged benefits-based approach to financial wellness—but it's not the only option. Here are some other ways to add a financial wellness component based on what's currently out there in the market today.
Tool Based Approach
The tool-based approach works best if you have a discreet need, just want to check it off the list, or if you have a specific population that needs something addressed. It's also best for employers who have a limited budget or when that specific need can be filled with a technology-based solution. Tools won't necessarily produce behavior change, but they can make a difference.
For example, our research found that 50% of people over age 55 have NEVER run a retirement estimate. But when they do, over half discover that they are actually on track to retire! In the absence of having that knowledge, people tend to delay retirement simply because they have no validation that they have or will have enough money to retire. Ignorance, in this case, is not bliss.
This could save tens of thousands of hours of manual labor; labor that taxes aging employees' physical health, costing billions in added health care expenses. All this could be avoided with just a simple retirement estimator! How many other calculators can potentially save over a billion dollars for employers and employees collectively by either reinforcing they are on track or motivating them to change their behavior?
With all the slick tools in the marketplace, ironically, this tool—which is widely considered a commodity and available through virtually every retirement plan provider—will likely make a much bigger difference than most others that may provide more exciting, high tech user experiences but don't have nearly the impact on changing lives and helping employees better manage their human capital than this one.
Best Practices with a Tool Based Approach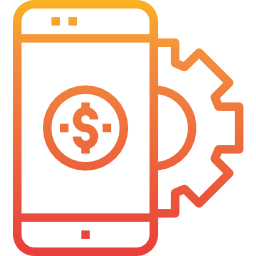 If technology is the tool, you must have airtight security to protect sensitive employee information. This includes having a contingency plan in place should a breach occur. For employers with no budget, you can find free tools through government websites including MyMoney.gov or FDIC.gov.
Program Based Approach
The program-based approach is basically the middle ground. It's best for employers who don't necessarily have a strategic need for financial wellness to be a benefit, but they do have segments of the population that need much more than a tool, such as pre-retirees. A typical program would be ongoing, with participants starting with the aforementioned calculator or a more in-depth assessment, then moving to workshops or webcasts providing strategies on everything from retirement income distribution, investing, estate planning and even tax planning, and ideally offering access to a one-on-one follow-up session with a financial planner. This program wouldn't be available to all employees, but for those nearing retirement it can really save employers money—we estimate the costs as high as $10,000 per year, per employee who delays retirement.
The same concept applies to targeting employees with financial stress or recent college grads looking for a company that they can make a home vs. a temporary gig. The return is significant, and by narrowing the focus to specific groups, you are able to work within a contained budget.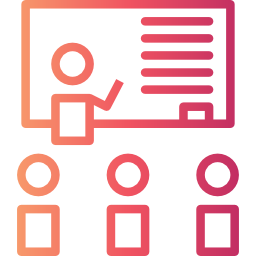 Best Practices with a Program Based Approach
The first step before implementing a program is assessing your target employee group to determine exactly what their needs are—meeting employees where they are is the best precursor to success. You can use benefits analytics to obtain this information (such as number of employees over 55 with less than $50,000 saved) or you can use a workforce assessment to identify the needs.
Once the program's focus has been defined, you need to select the appropriate specialists with a proven track record of behavior change to provide the programming, ensuring that there are no conflicts of interest. The best way to demonstrate this is through a cost-benefit analysis, showing the ROI of the program.
Benefits Based Approach
Now when you're solving for strategic problems like employee engagement, financial stress or benefits appreciation, the best solution really is making financial wellness a benefit. It can be the one benefit that pulls all other benefits together, helping employees really understand, maximize and appreciate all the different benefits so that they use those benefits as appropriate based on their individual financial goals.
This approach establishes you as a partner in your employees' financial security and embeds it into your culture. It's available to all employees as part of their complete employee benefits package. It can be leveraged for specific groups as in the programs based approach, but isn't limited to fulfilling just those niches' needs.
An ongoing process that promotes behavior change is the foundation of this approach. For example, we estimate that Millennials who improve their financial wellness score from 4.0 to 5.0 because of behavior change may experience a 12% increase in lifetime retirement savings. A 10,000-life employer could see over a half million dollar annual ROI as a result of these behavior changes. Further behavior change that raises the financial wellness score to 6.0 through repeated engagement could save this same employer upwards of over $1.1 million a year. Like I said before, you almost can't afford not to implement this approach if you have these strategic needs.
Best Practices with a Benefits Based Approach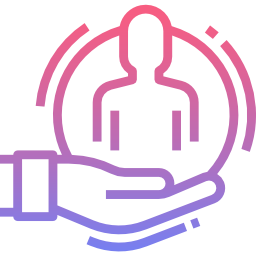 In order to see the best results, a benefits approach should be fully integrated into the employer's culture and the company's recruiting brand. The vendor providing the benefits should be fully unbiased to ensure no conflicts of interest and full trust of employees. As part of the comprehensive nature of the benefit, it should be open-architecture, able to fully integrate all other employee benefits into the programs to boost utilization and full understanding of employees' compensation packages. And finally, in order to realize the full value of this benefit, a robust marketing strategy is necessary to maximize employee awareness and utilization.
It really is the Wild, Wild West out there. Before embarking on a search for financial wellness gold, it's good to start with the strategic needs of your business in order to narrow the search to the key providers in that specific space.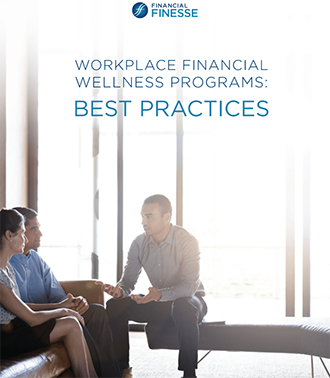 <<Download a Free Financial Wellness Best Practices Guide here
---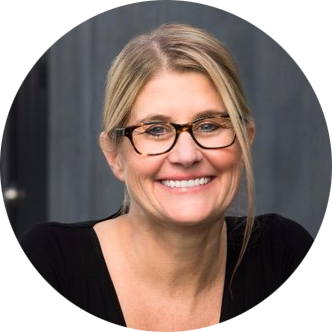 About Liz Davidson: Liz Davidson is the founder and CEO of Financial Finesse, the premier provider of workplace financial wellness programs to employers of choice. She's also the author of "What Your Financial Advisor Isn't Telling You: The 10 Essential Truths You Need to Know About Your Money," published by Houghton Mifflin Harcourt. Follow her on Twitter @LizDavidsonFF.